We'll only ask you to set up a MOO account when you want to save a design or place an order - up to that point you'll be able to explore our products and make your own designs without an account. When you decide to save a project or place an order you will be prompted to sign up or log in to MOO.
Signing up is easy and only takes a couple of minutes. If you'd like to create an account now, click here.
Using an email address and password? Select " I don't have an account" to get started.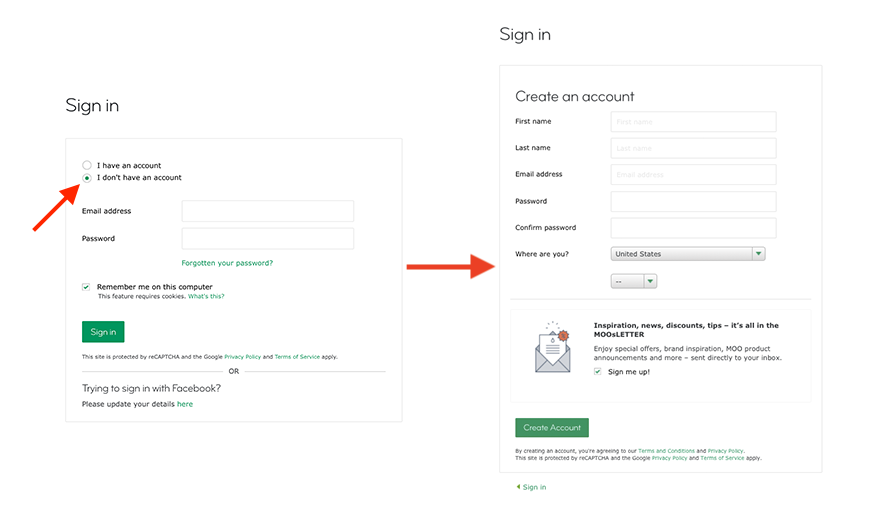 *Please note that all orders and re-orders must be placed through your MOO account, we are unable to process payments or orders over the phone.