Our Letterpress Business Cards measure 3.3" x 2.16" and are printed on our extra thick, 32pt Luxe paper (1) with a white seam color.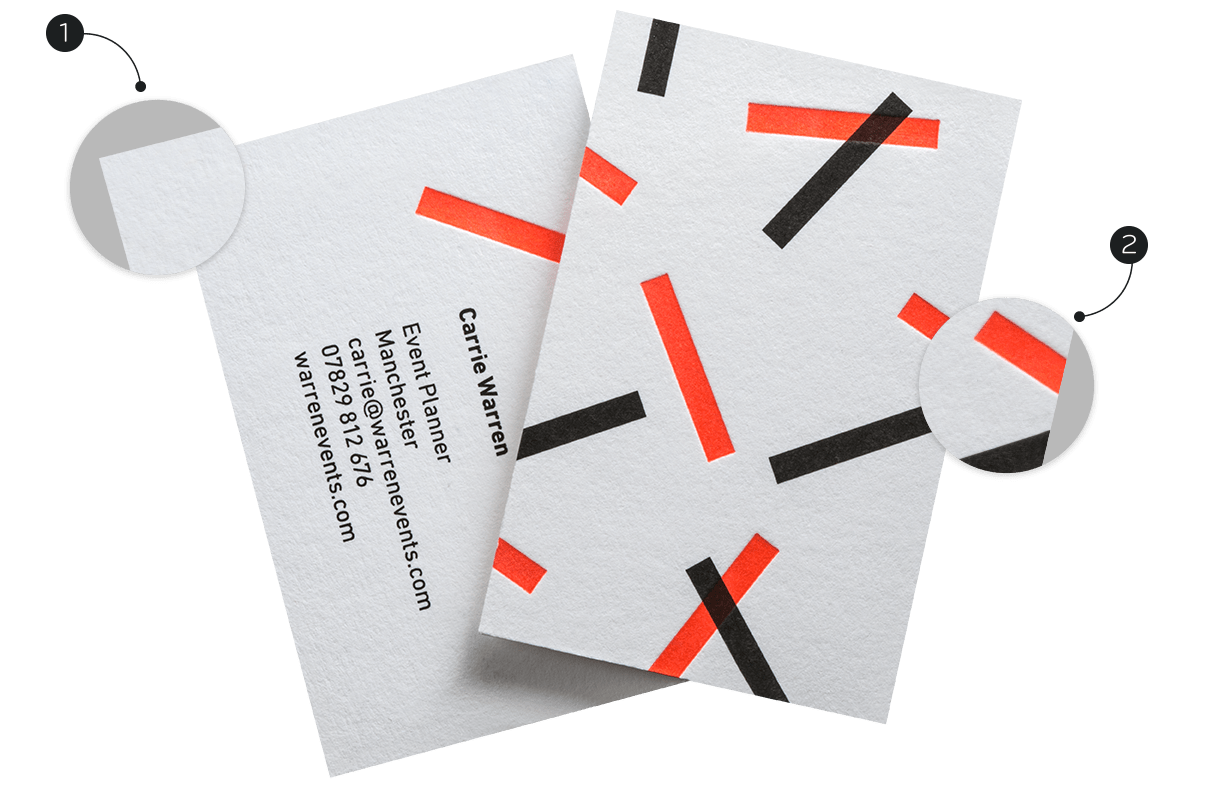 You can select from 12 unique designs that are paired with a complementary ink or blind deboss design (2). It is not possible to apply custom debossing or embossing to the cards.
If you'd like to calculate the product cost and delivery turnarounds, feel free to use our online Cost Calculator.