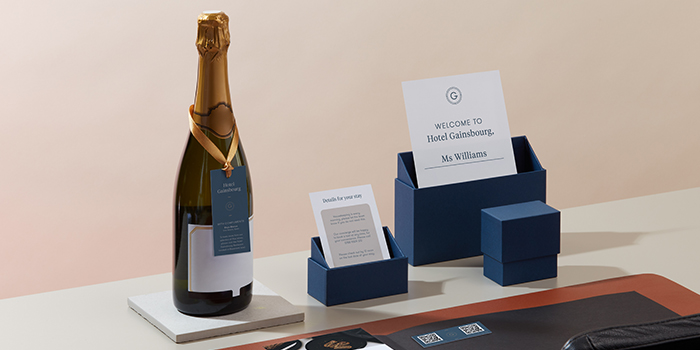 Our Display Boxes come in three different sizes, to perfectly fit your MOO Business Cards, Notecards or MiniCards. The boxes have a premium Japanese paper coating. The Display Boxes are sold separately from our printed products and we are currently unable to ship any cards in these boxes.
What are Display Boxes made of?
All our Display Boxes are made with premium Japanese paper that's 50% recycled and are manufactured in China.
Are they plastic free?
Yes, no plastic whatsoever – and it arrives packed in a compostable bag, too.
Do the Display Boxes include any MOO branding?
| | |
| --- | --- |
| Yes, the Display Boxes are branded with a small MOO logo on the back. This cannot be removed. | |
Can I customize Display Boxes?
Display Boxes are currently NOT customizable but we are working with our providers in the hopes to make this possible soon.
Pastel Pink

Midnight Blue

Alpine Green

Charcoal Grey

Clay

Closest Pantone:

699c

Closest Pantone:

2378c

Closest Pantone:

5545c

Closest Pantone:

Cool Grey 10c

Closest Pantone:

2309c

What colors are the Display Boxes available in?
Measurements & Weights